Meet our Staff
George Vincent, Pastor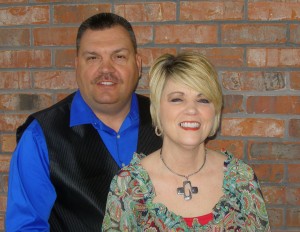 Bro. George Vincent was born and raised in the Royal area, the son of Fred and Jewellanne Vincent. George was raised in church and saved by grace at the age of 10. He graduated from Lake Hamilton High School in 1986, then met and married the love of his life, Mev, two years later. It was the premature birth and miraculous survival of their son, Hunter, in 1995 when Bro. George felt the calling to be a pastor. He surrendered to the ministry in 1997. He pastored churches in Malvern and Alamo before accepting the call to Pleasant Hill in 2003.
Bro. George's desire is to be a mouthpiece for God. He preaches the gospel of Jesus Christ dying on a cross and resurrecting so that we may have a relationship with Jesus Christ, not a religion. His prayer is that we will follow the Holy Spirit's leading in our lives instead of focusing on traditions and religious rituals.
Doug Tippit, Associate Pastor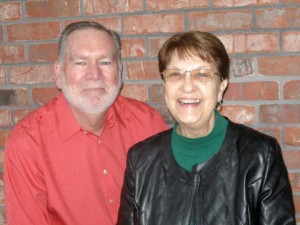 Bro. Doug Tippit and his wife, Lanelle, moved to Hot Springs in 2004 as an act of faith. "I felt in my heart the Lord wanted us to move on," he says. For 12 years before the move, Bro. Doug was pastor at a Missionary Baptist Church in Hampton. Within months of their move to Hot Springs, Bro. Doug and Lanelle say they found the perfect church, Pleasant Hill Baptist. He was named the associate pastor in the fall of 2004, and became full-time associate pastor in 2011.
Saved in 1971 at a small church in Hampton, Bro. Doug surrendered to preach in 1986 at Southside Baptist Church in Fordyce and pastored three other churches. He and Lanelle enjoy serving the Lord through teaching and service. In addition to a mission trip to Guatemala, the couple also worked at Habitat for Humanity, and continues to teach at Samaritan Ministries in Hot Springs.
Bro. Doug and his high school sweetheart, Lanelle, have been married over 50 years. They have three children, three grandchildren, and one great-grandson. Among his many blessings, Bro. Doug is proud to share that he baptized all three of his grandchildren.